The 2017 season  proved to be the most successful in the club's cricket history winning the West Wales Cricket Association Division 2 title and promotion to Division 1.
The squad captained by the inspirational Adrian Lock only suffered two league defeats and was a tremendous squad effort with 21 players used throughout the season.
Forest Exiles from Gloucestershire returned for their second tour visit to Resolven in August. Resolven won a great match with two overs remaining, Ceri Evans scoring the winning run with an excellant shot through the covers and quick running between the wicket with fellow batsman David Williams. Mathew Evans had another fine innings scoring 61 out of a total of 147 runs.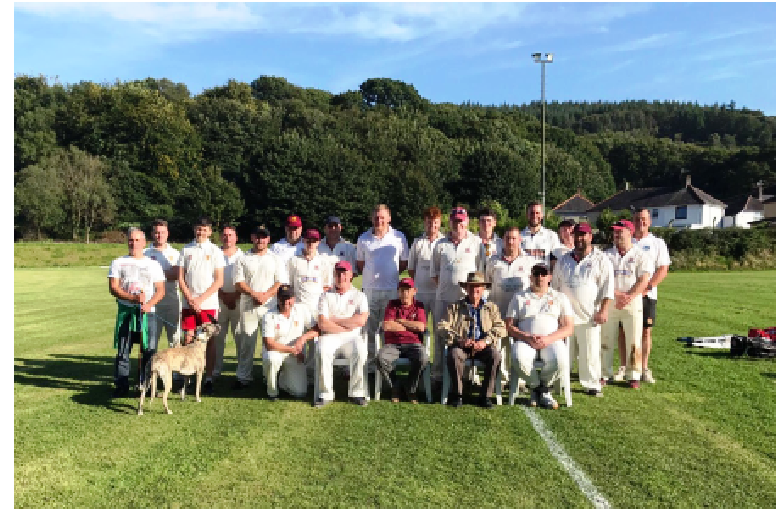 Resolven RFCC v Forest Exiles (Gloucestershire) 27
th
 August 2017

Resolven Players in photo
Back Row – 1st Left Tony Evans.. 2nd Left Ceri Evans.. 3rd Left Lewis Ridge.. 4th Left Richard Williams 5th Left Mathew Evans 6th Left Adrian Lock..9th Left Darren Davies… 14th Left Richard Powell 15thLeft Andrew Evans.. 18th Left Graham Harris
Front Row – 1st Left Oscar… 2nd Left David Williams.. 6th Left Garwyn Ridge
2017 Season Statistics
Best Bowling Performance
Tony Evans – Swansea (Home) Overs 10 Maidens 3 Runs 19 Wickets 5
Richard Williams – Llangennech (Away) Overs 9 Maidens 2 Runs 14 Wickets 5
Lewis Ridge – Ynysygerwyn (Home) Overs 1.2 Maidens 0 Runs 2 Wickets 4
Best Batting Performance
Mathew Evans – Forest Exiles (Home) 61runs
Luke Scully – Swansea (Home) 56 runs
Mathew Evans – Swansea Civil Service (Away) 40 runs
Best Batting Partnerships
David Williams/Mathew Evans – Swansea Civil Sevice (Away) 73 runs
Luke Scully/Richard Williams – Swansea (Home) 59 runs
Adrian Lock/David Williams – Llangennech (Away) 51 runs
Andrew Evans/Mathew Evans – Forest Exiles (Home) 45 runs
Paul Jones/Ioan Jones – Llanfrynach (Home) 43 runs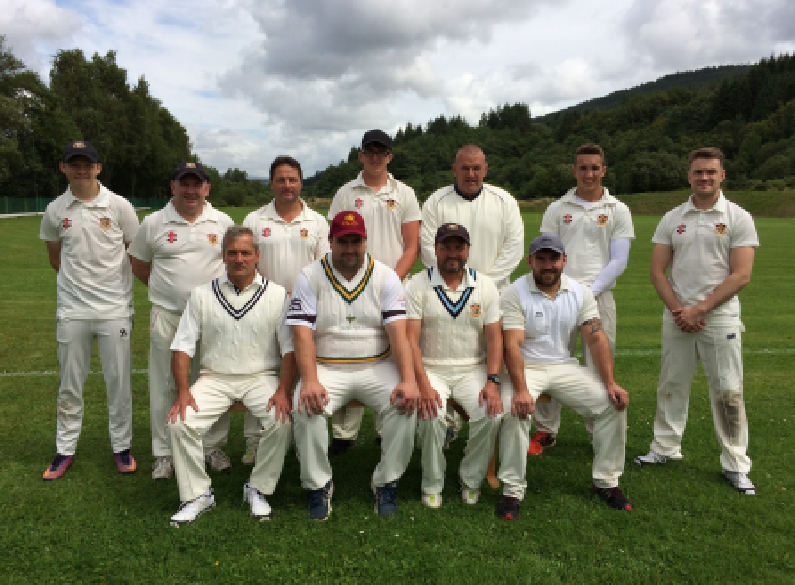 Resolven RFCC v Gorseinon CC
Back Row
Lewis Ridge   Andrew Evans   Richard Williams Ioan Jones Paul Jones Luke Scully Ceri Evans
Front Row
Tony Evans Adrian Lock (Captain) David Williams Mathew Evans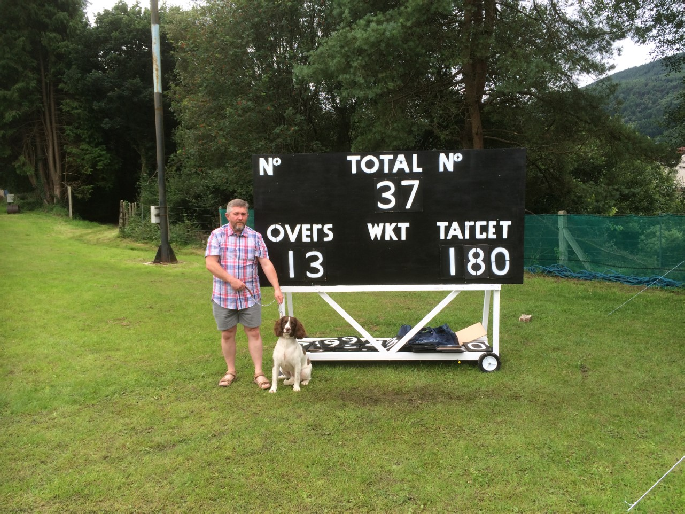 Resolven Cricket Ground New Scoreboard
14th May 2016
Constructed by Ian Griffiths and Penny
Report by Richard Williams
http://resolvendistrictnews.co.uk/wp-content/uploads/2017/10/wp83d0810f.png
585
795
Siteadmin
http://resolvendistrictnews.co.uk/wp-content/uploads/2017/10/logo-1-300x41.png
Siteadmin
2017-10-12 13:52:48
2017-10-12 13:52:48
Great Season For Resolven Cricket Club