On a wet and windy morning last Friday members of the Community Council and volunteers arrived to begin the installation of a new garden planted specifically to attract butterflies.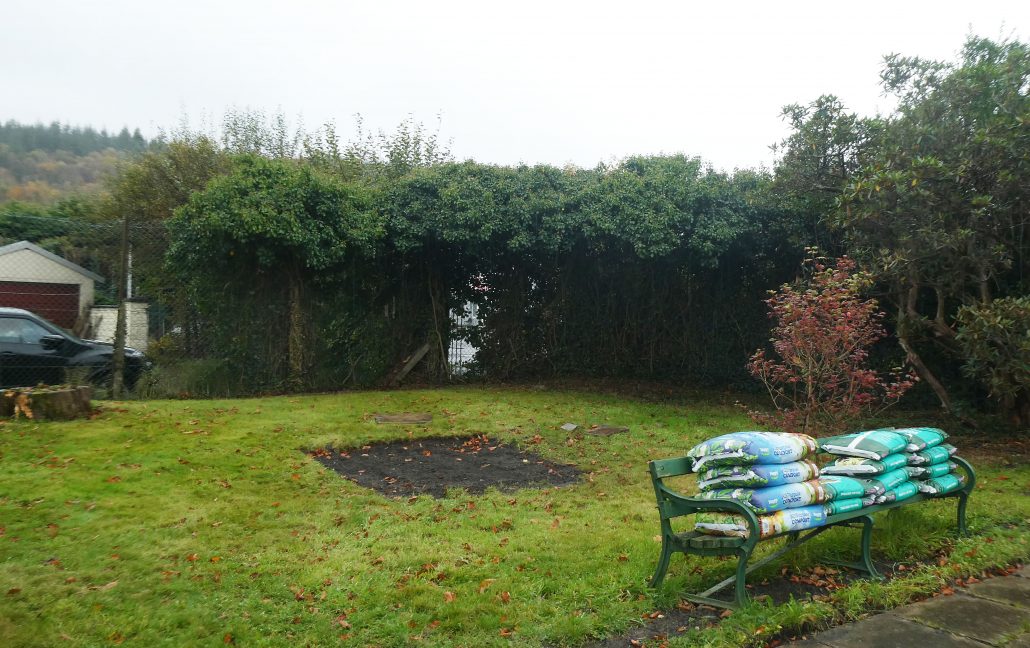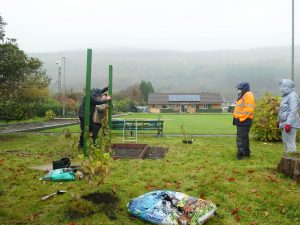 The Community Council had received all the materials and tools from 'Keep Wales Tidy' whose representative Kathryn Brixton also attended to give advice.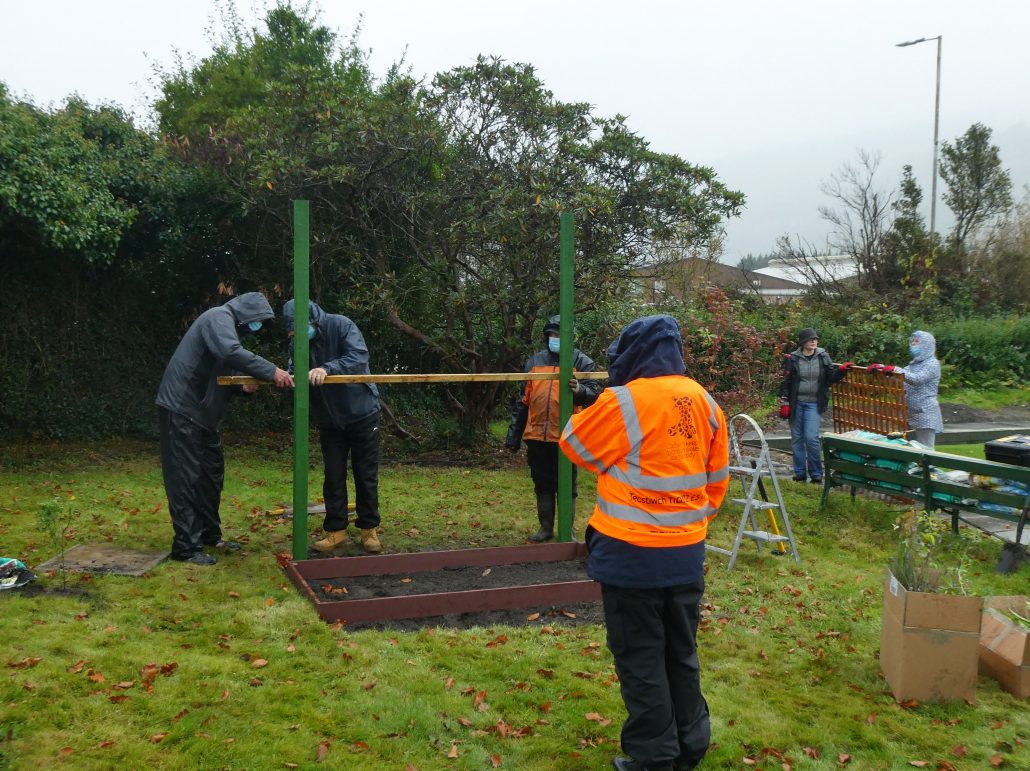 The area chosen was the surround of the bowling green adjacent to Vaughan Avenue end so that it was visible to the outside and protected on the inside.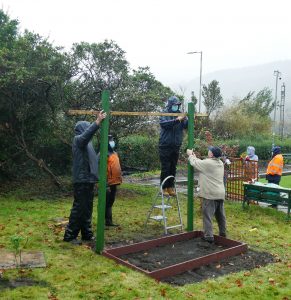 The trellis and raised bed was planted with clematis, and honeysuckle and bulbs and plants in the raised bed are snowdrop, bluebell, wood anemone, lavender, field scabious, meadow cranesbill, wild carrot, kidney vetch, rough hawkbit.
There were shrubs of dogwood, dog rose, broom, elder and hawthorn which will hopefully grow in the Spring.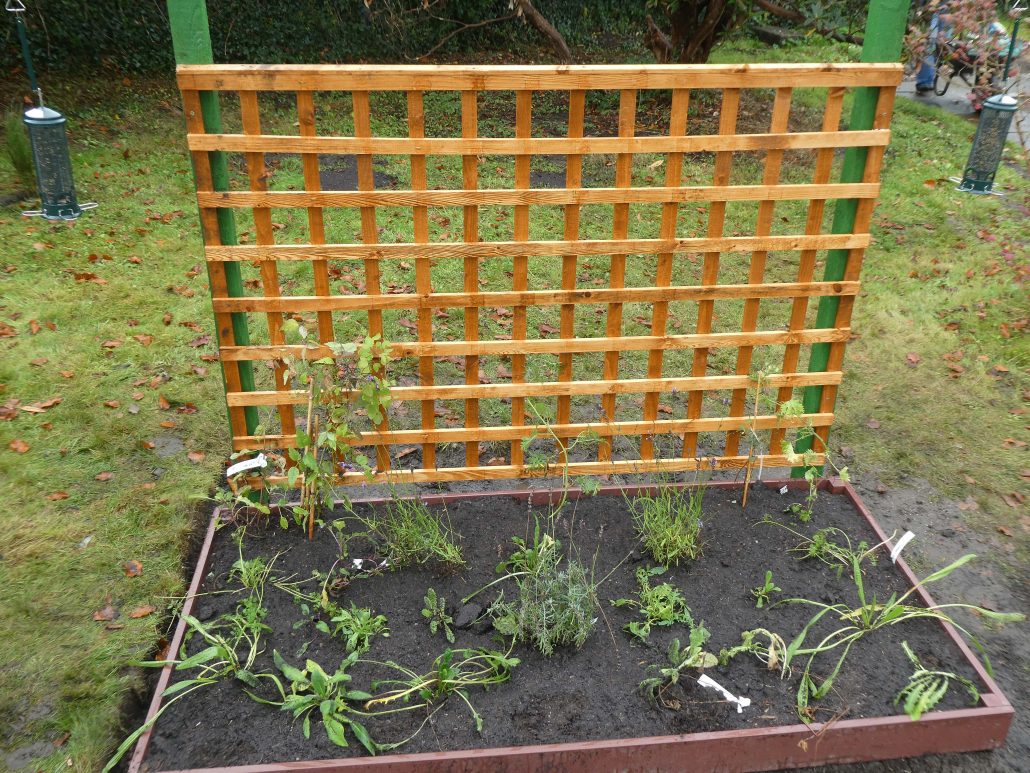 The Community Council also received 2 birdfeeders and sacks of birdfeed from 'Keep Wales Tidy'.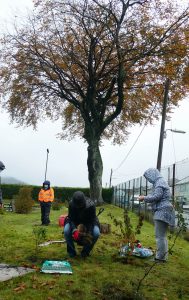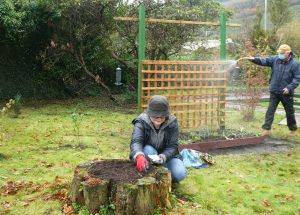 .
.
.
.
.
.
.
.
Thanks go to Cllr Kamila Kulik who was the main organiser of the project, Cllr Alun Morgan, Cllr Aylwin Jones, Roy Gillespie, Gareth Evans, Christine Twaite, and Cheryl Payne.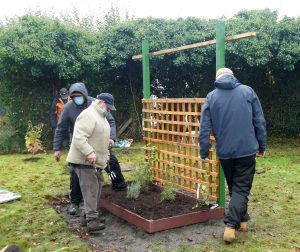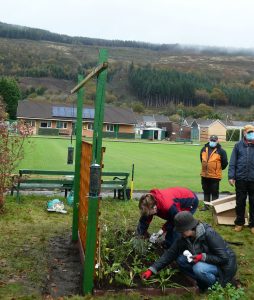 ~ ~ ~ ~
Photographs by Hugh Lewis, RDN Team
http://resolvendistrictnews.co.uk/wp-content/uploads/2017/10/logo-1-300x41.png
0
0
HL & LL
http://resolvendistrictnews.co.uk/wp-content/uploads/2017/10/logo-1-300x41.png
HL & LL
2020-10-27 19:57:40
2020-10-27 19:57:41
Resolven Community Council New Butterfly Garden Project