The corona virus lockdown hasn't been a pleasure as I am sure we all agree but just because adversity comes our way it hasn't stopped Resolven making the best of a bad thing. So many negatives have dominated our way of living and loving life it's sometimes been difficult to see a silver lining but there have been many. Community spirit came to the fore when so many local residents offered their help to those who were shielding and staying home as recommended — doing shopping, delivering essential supplies and generally supporting anyone who needed it. This has been prevalent throughout and that includes the local businesses that kept supplies stocked and did doorstep deliveries to so many households. Flour was in short supply mainly because the bakers among us made treats for NHS and keyworkers as well as for friends and neighbours. Where the taste buds benefitted from such delights, the waistlines have all probably suffered but for good reason..
A Facebook page connected over 300 likeminded people who were always there to provide any help required and was a great success. The support shown towards the NHS and careworkers was inspiring and the clapping on the doorsteps each Thursday was quite astounding. We lit up windows with blue lights, decorated our windows with rainbows and a feeling of unity was all around.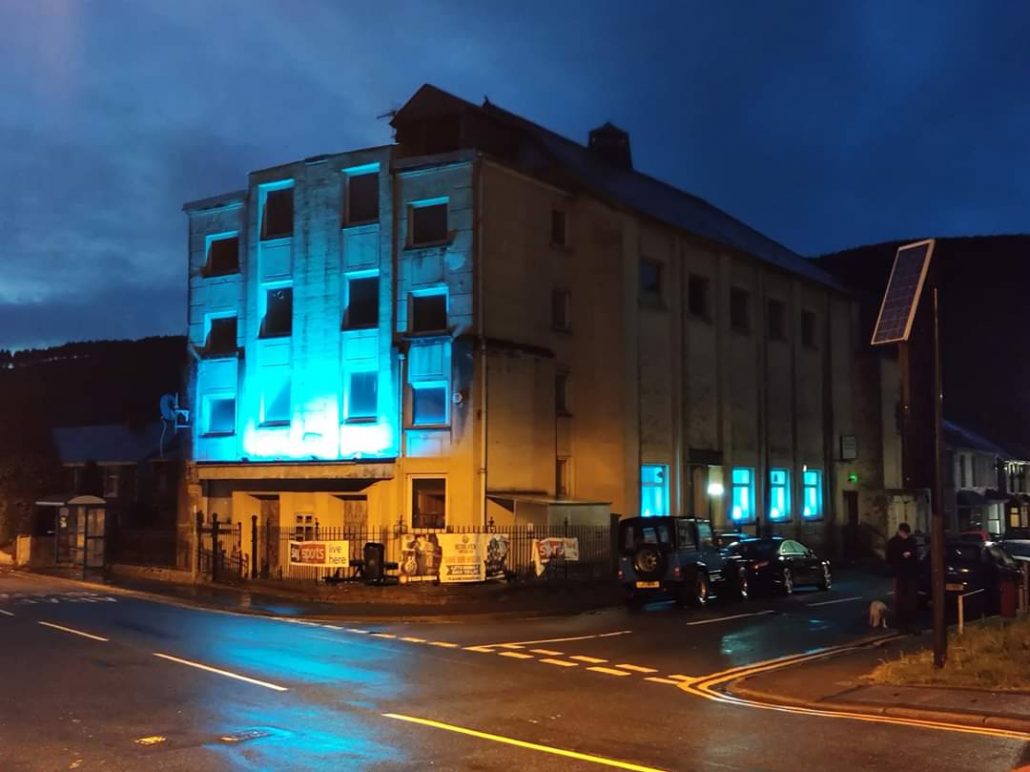 There were moments of negativity and frustration and a lot of 'fed up' days but as a whole Resolven has stepped up and stayed in and stayed safe. The virus was kept at bay locally with very few reported cases and we felt both relieved and fortunate.
Working from home was a new experience for those able to comply and the word 'keyworkers ' showed who it was keep the country moving and working .
Home schooling gave us all a new perspective on how teachers should be applauded and appreciated.
The silver linings had to be looked for but they were there. The internet played a huge part in keeping us all connected not only to our nearest and dearest but there were quizzes, music concerts from homes, online dance classes, video exercises, church and chapel services, video group chats and lots of photos through social media outlets that kept everyone up to date and most of the time amused with what was going on indoors and in gardens all over the village and new friendships were formed.
Walking became the main pastime and it reminded us of how blessed we are to live in an area that offers so many walking and cycling opportunities, with beautiful scenery. the lack of traffic and the sudden slowing down of life gave us chance to appreciate our surroundings in a way we hadn't had the chance to for years .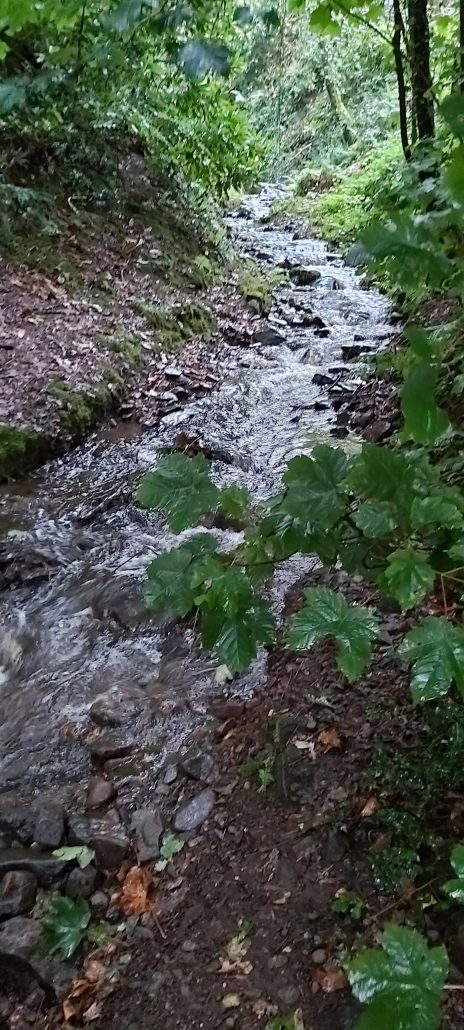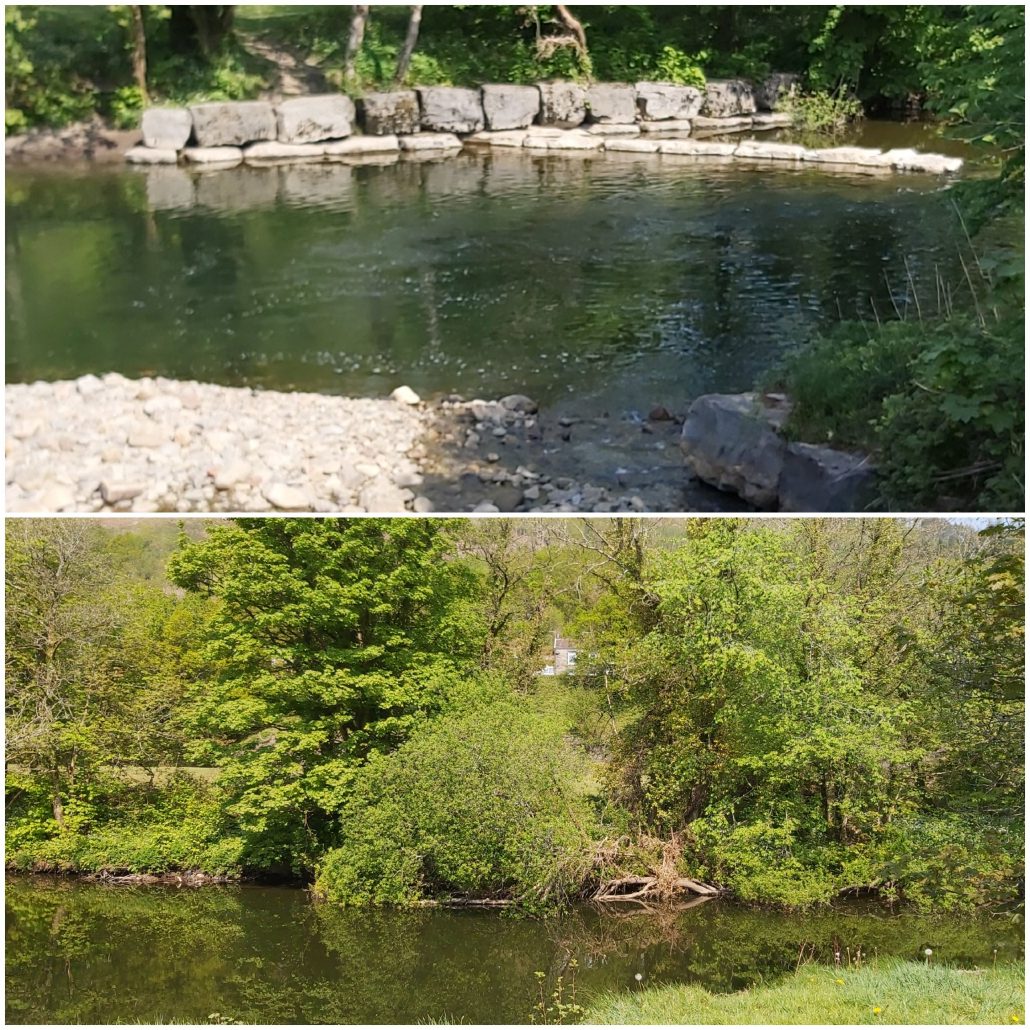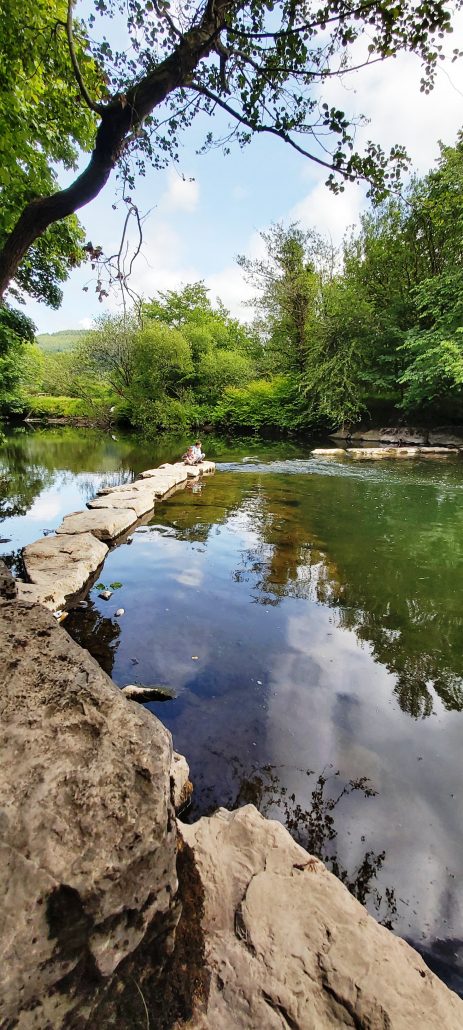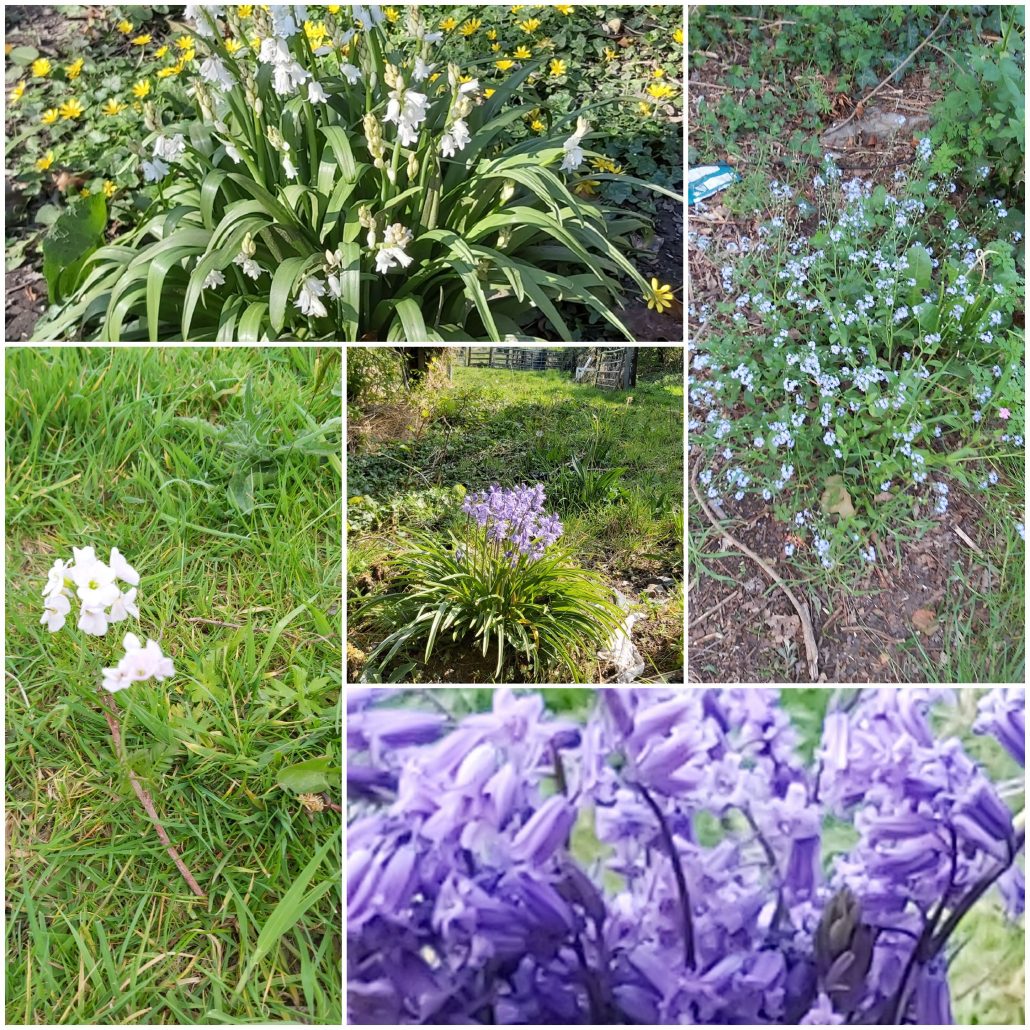 Street parties with social distancing were organised for the 75th anniversary of VE Day where it was possible to party outdoors keeping social distancing and where that wasn't possible family garden parties in the glorious sunshine. Flags and bunting decorated the whole village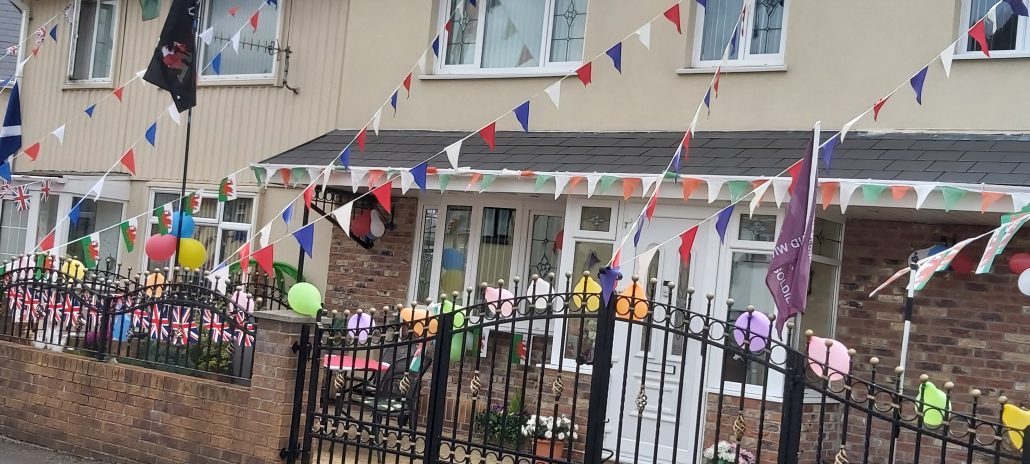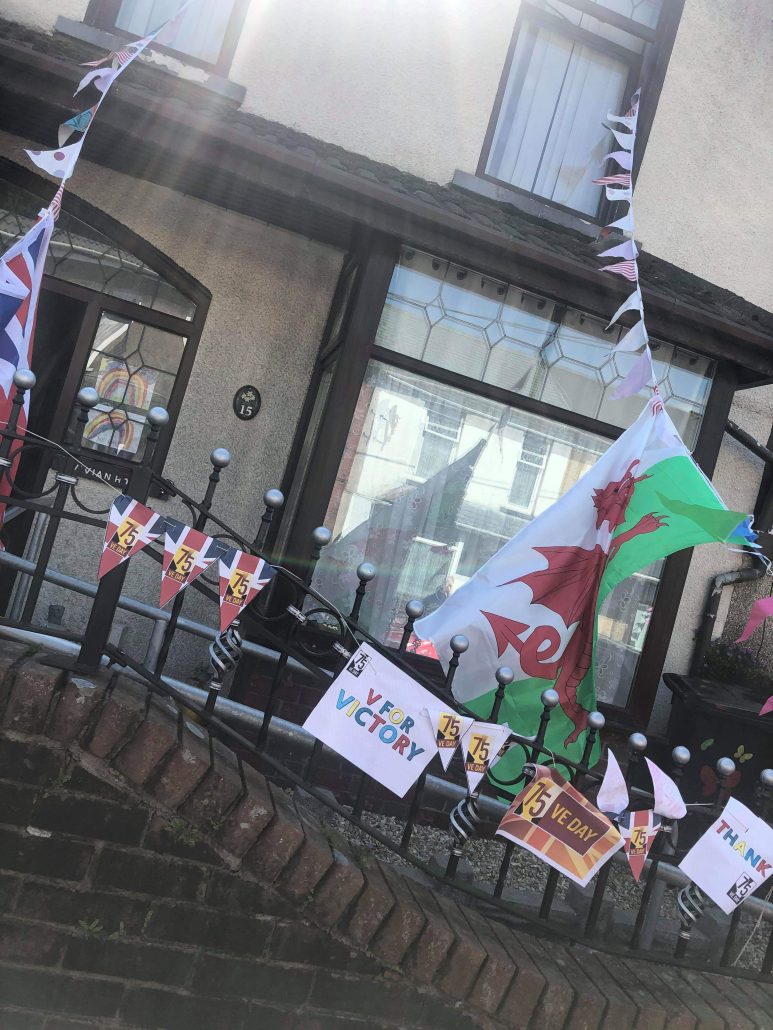 Ynysfawr avenue continued the VE day success with street bingo and even organised live music to keep up moral, and Ynysfach Avenue followed suit.
Birthdays were celebrated in gardens and via zoom conference calls as were wedding anniversaries so nobody missed a celebration.
As the weeks ticked by it stepped up a notch. The ukulele band known as the Indonesian Architects who practice at the Welfare Hall decided it was time to go on tour and played on the streets of Resolven to much acclaim and continue to do so when the weather permits.
Resolven AFC ordered new training tops with NHS logo that raised money for NHS charities doing their bit to show their support of the Health Service.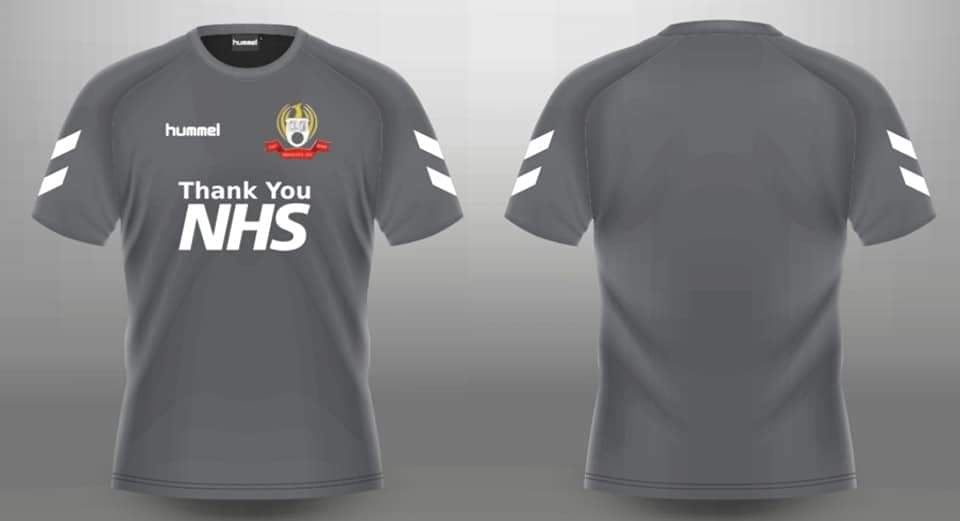 The carnival was cancelled but the ladies from the Welfare repeated last years successful painted rocks and created a rock hunt that children could search for on walks with their parents to make a stone snake on school road for all to view . So far there are over a 100 stones in the snake and its still forming. Mr. Morgan the headmaster of ynysfach primary has generously agreed to display the rocks on school property when they reopen in September.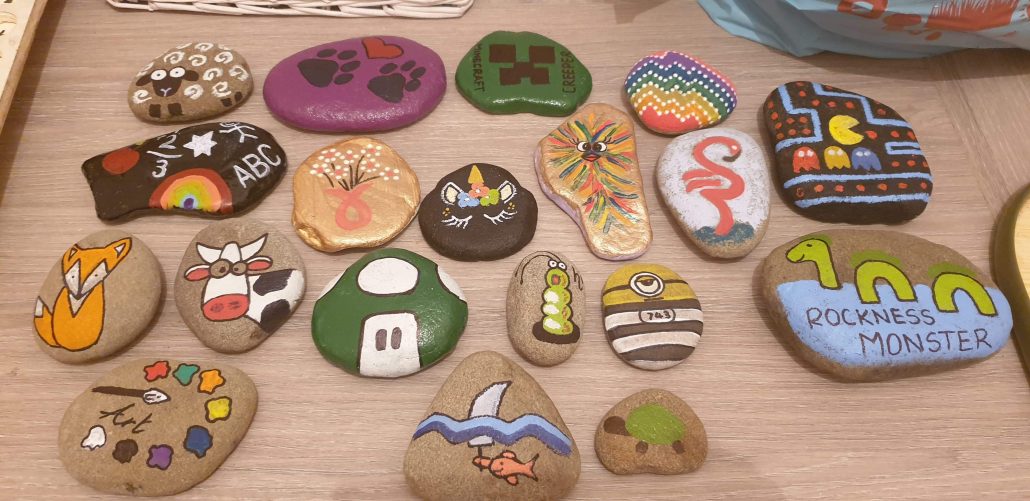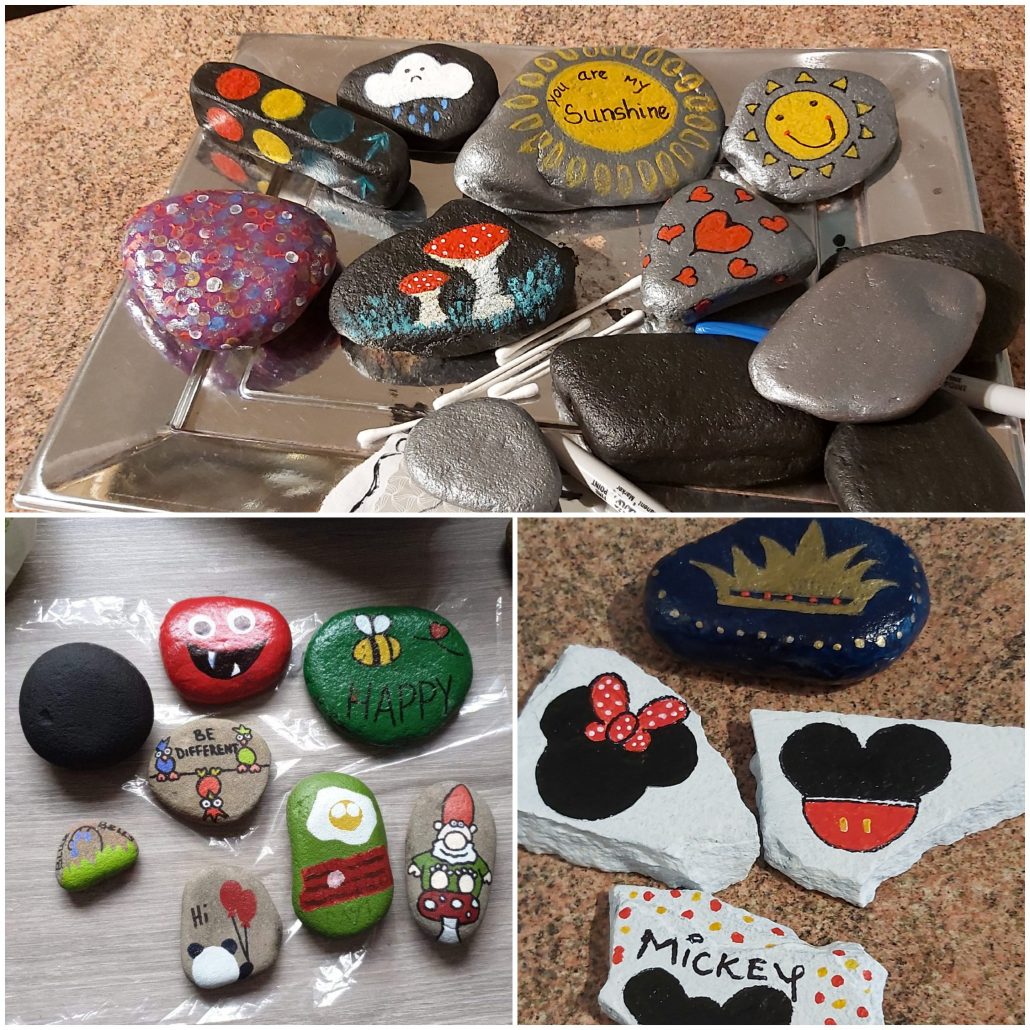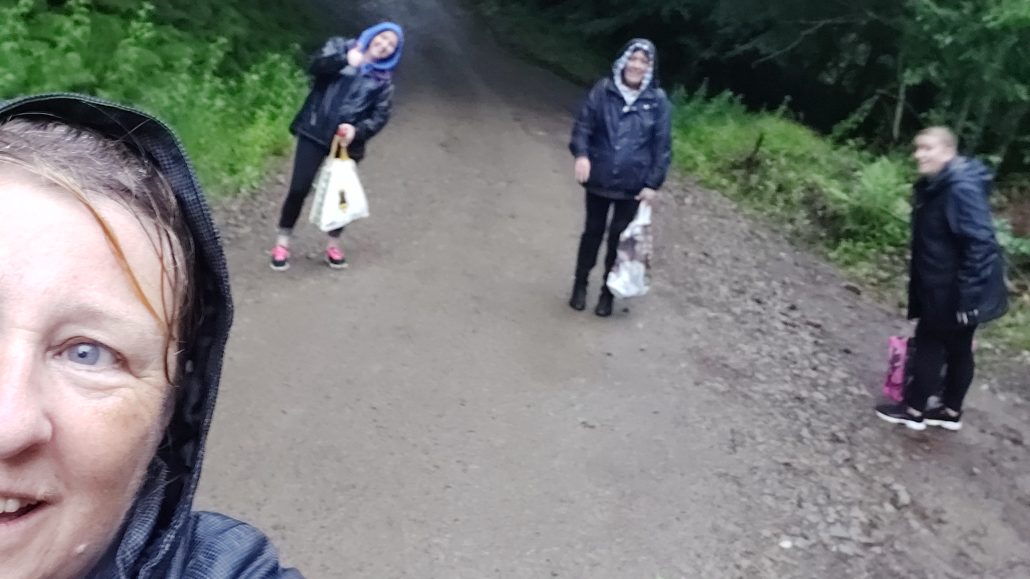 Local crafter Amanda Williams has created a magical fairy trail sited on the canal path that has enthralled not only so many little ones but their parents too and will hopefully be a lasting attraction that can be enjoyed by both locals and visitors to the wonderful tourist area that is the Neath Tennant canal. This in turn will encourage people to take the opportunity to hire canoes and visit Ty banc for ice cream or a coffee whilst enjoying the wonderful scenery on offer.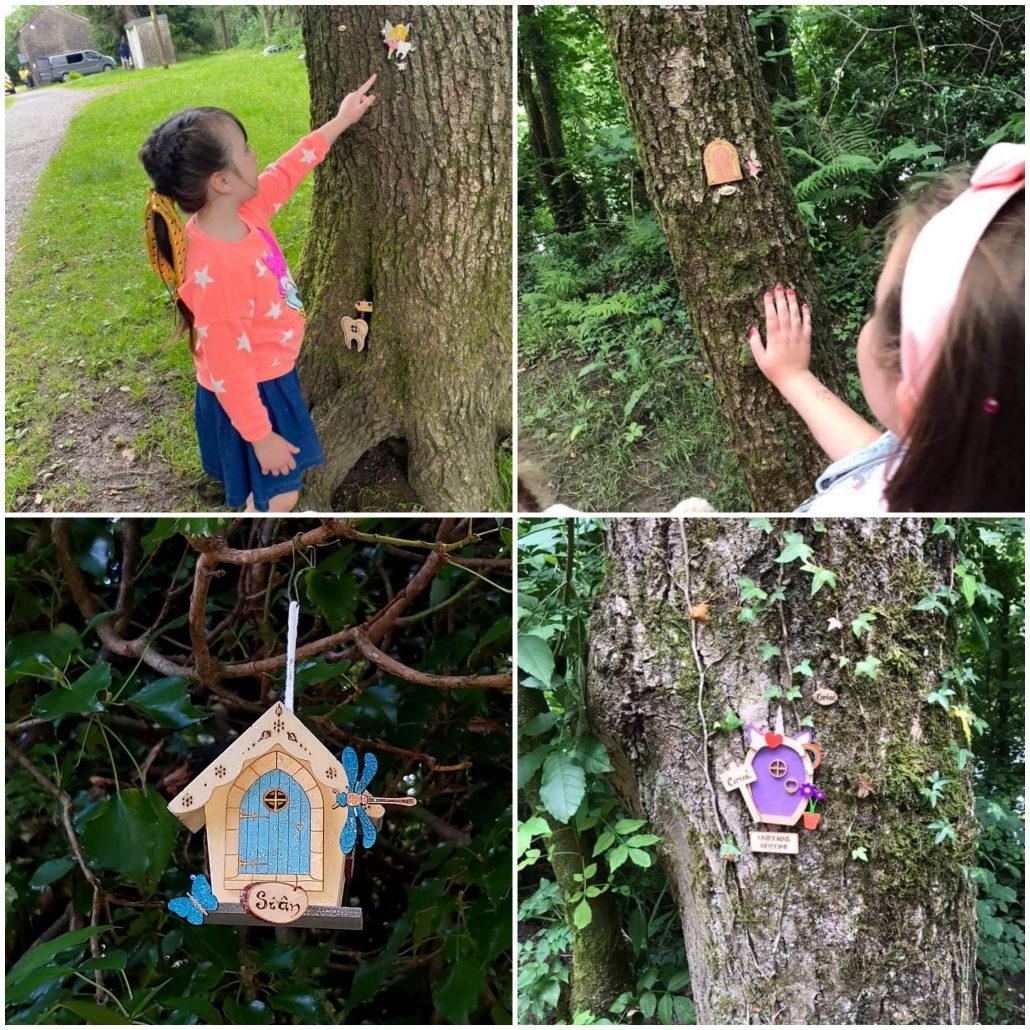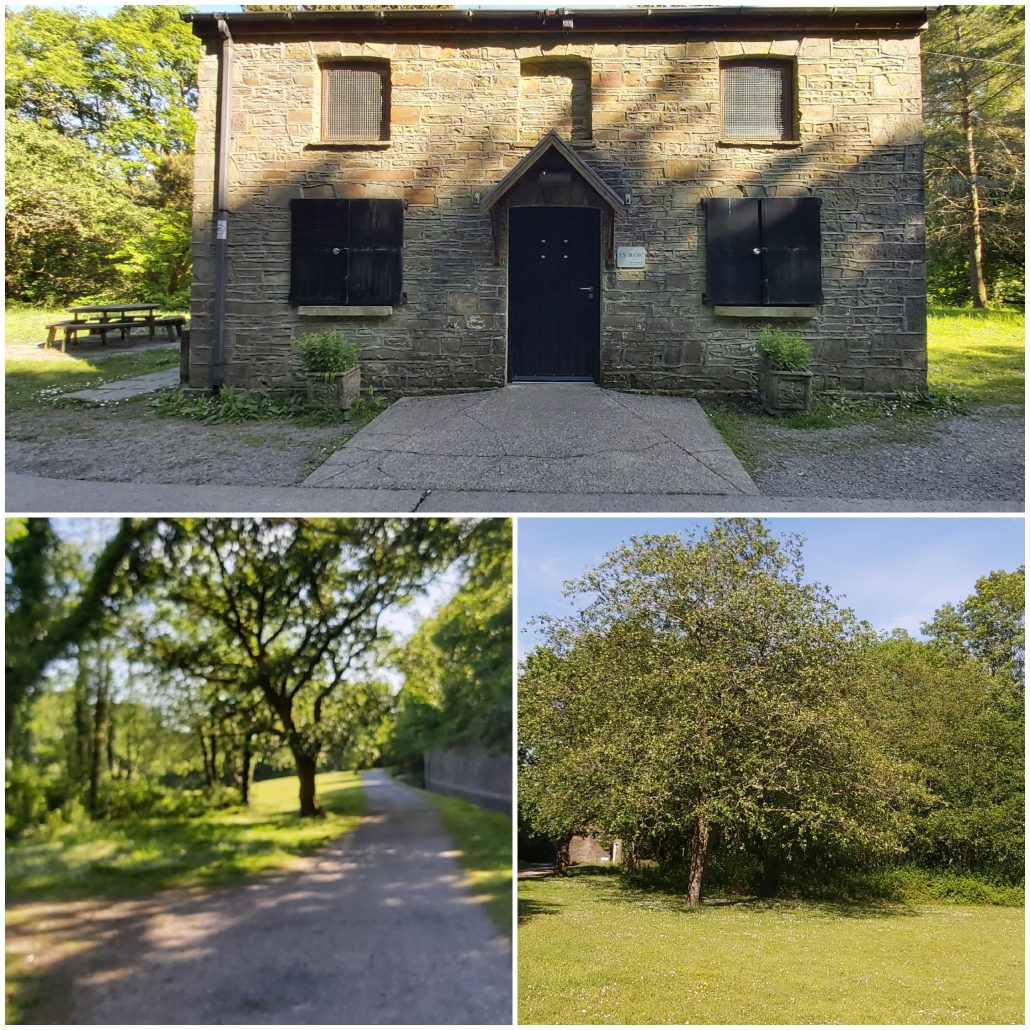 As lockdown is coming to a gradual close, the rugby club have opened their fields and club so we can begin to socialise slowly and safely once again and even though social distancing is still important its giving us the opportunity to come out of lockdown and begin to meet up again be together a bit more giving us a taste of the 'new normal' we all speak about.
From the very start Resolven community council and our NPTC councillor Dean Lewis have been on hand to provide regular information and support to all going above and beyond their normal remit answering the call whenever it was needed for which we can all be grateful .
I am sure there was much more that could be mentioned so please send us your lockdown stories so we can share the smiles.
REPORT by DIANE SIMS
http://resolvendistrictnews.co.uk/wp-content/uploads/2017/10/logo-1-300x41.png
0
0
Ed1
http://resolvendistrictnews.co.uk/wp-content/uploads/2017/10/logo-1-300x41.png
Ed1
2020-07-17 11:14:00
2020-07-17 11:15:31
Village Lockdown Stories