VALE OF NEATH MEDICAL CENTRE
 OFFICIAL OPENING CEREMONY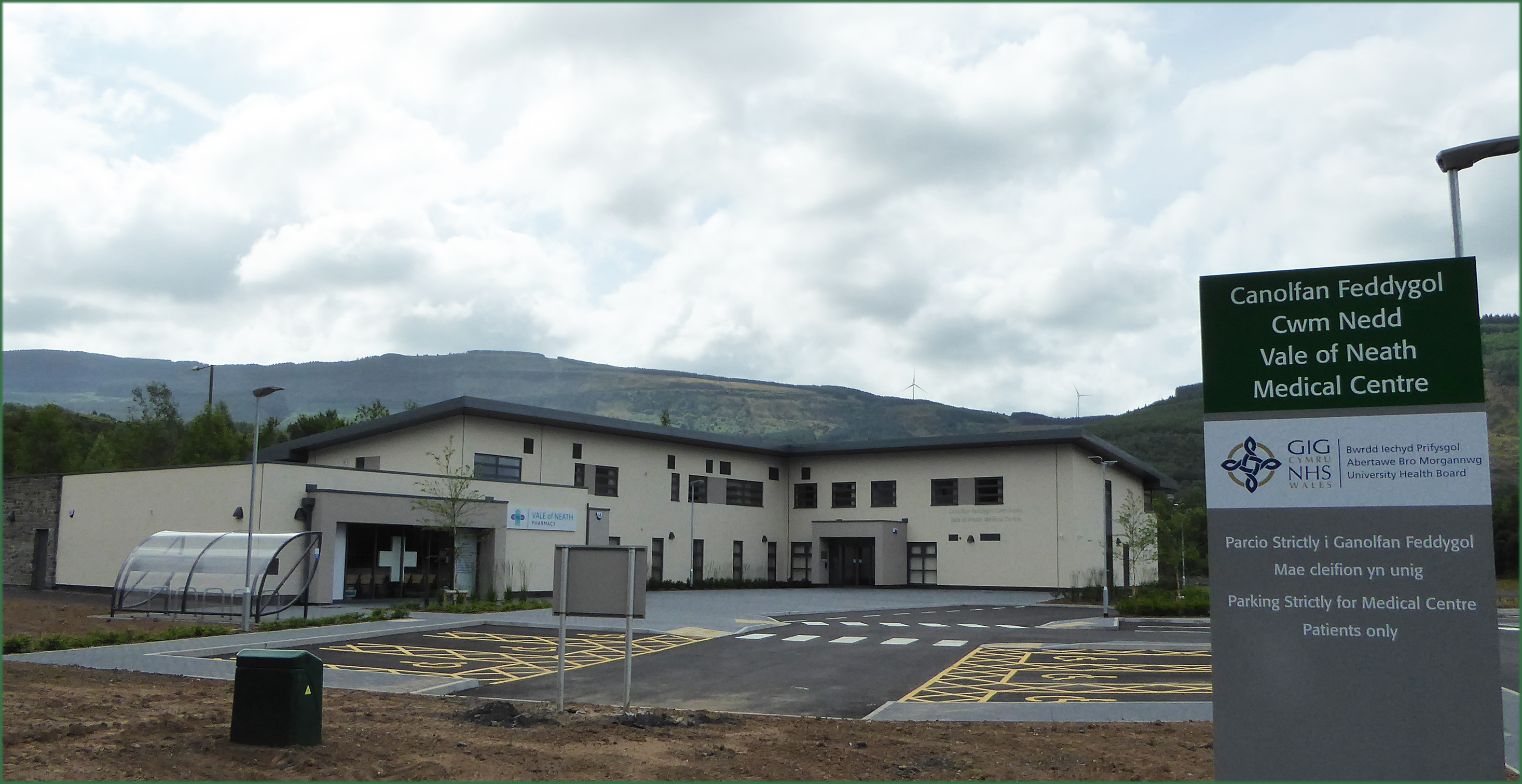 Although the 'all new' impressively spacious Vale of Neath Medical Centre has been receiving patients since 19th August, the Ceremony to officially open the Centre was held on Monday 14th October 2019 at 3pm.
This long awaited building has two floors, the ground floor for Doctors Consulting Rooms and Treatment Rooms along with a glass fronted Reception Area, and a first floor accessed by stairs/lift for treatments, various clinics and offices for the staff.
A small group of invited guests including representatives from the Architects (Austin Smith:Lord), Building Contractors (John Weaver Contractors),  PPG (Patient Participation Group), local Councillors, NHS Doctors/Staff were present to celebrate the occasion and to hear a short speech given by Emma Woolett, Chair of the Swansea Bay University Health Board as she explained that the development project had taken over a decade to come to where we are today as there had been complex issues and problems that had to be resolved along the way.  She went on to say that the finished project was well worth the wait and thanked everyone involved and connected with the development for their hard work.
The next speaker was Carolyn Edwards Chair of the PPG (Patient Participation Group) who stated that she was delighted to be part of the official opening of the Vale of Neath Medical Centre.  She said that the PPG had always been fully involved in the project from the start which was, in her words 'a very long time ago indeed'.
She was also proud to say that the PPG had been instrumental in the purchase of the 'hook up' for the Breast Care Services, and for the Screen Displays situated at various points in the building. She said she was pleased to have the opportunity to thank everyone and hoped that the PPG would continue to be involved in the future.
The final speaker was Simon Knoyle, the Glynneath Town Mayor who also praised the 'new build'.  He said it was good to finally have a much needed facility for Glynneath, Cwmgwrach, Resolven and all the surrounding areas of the Vale of Neath.  It had been a long time coming and ended by thanking all the patients for their patience.
After the speeches, it only remained to cut the red ribbon draped over the doors and this was done by Emma Woolett, before all present were asked to enjoy light refreshments with some of the staff in a relaxed and informal atmosphere on the first floor.
~ ~ ~
Approximate pick up times from 4 November 2019 shown below
~ ~ ~
What is PPG (Patient Participation Group)?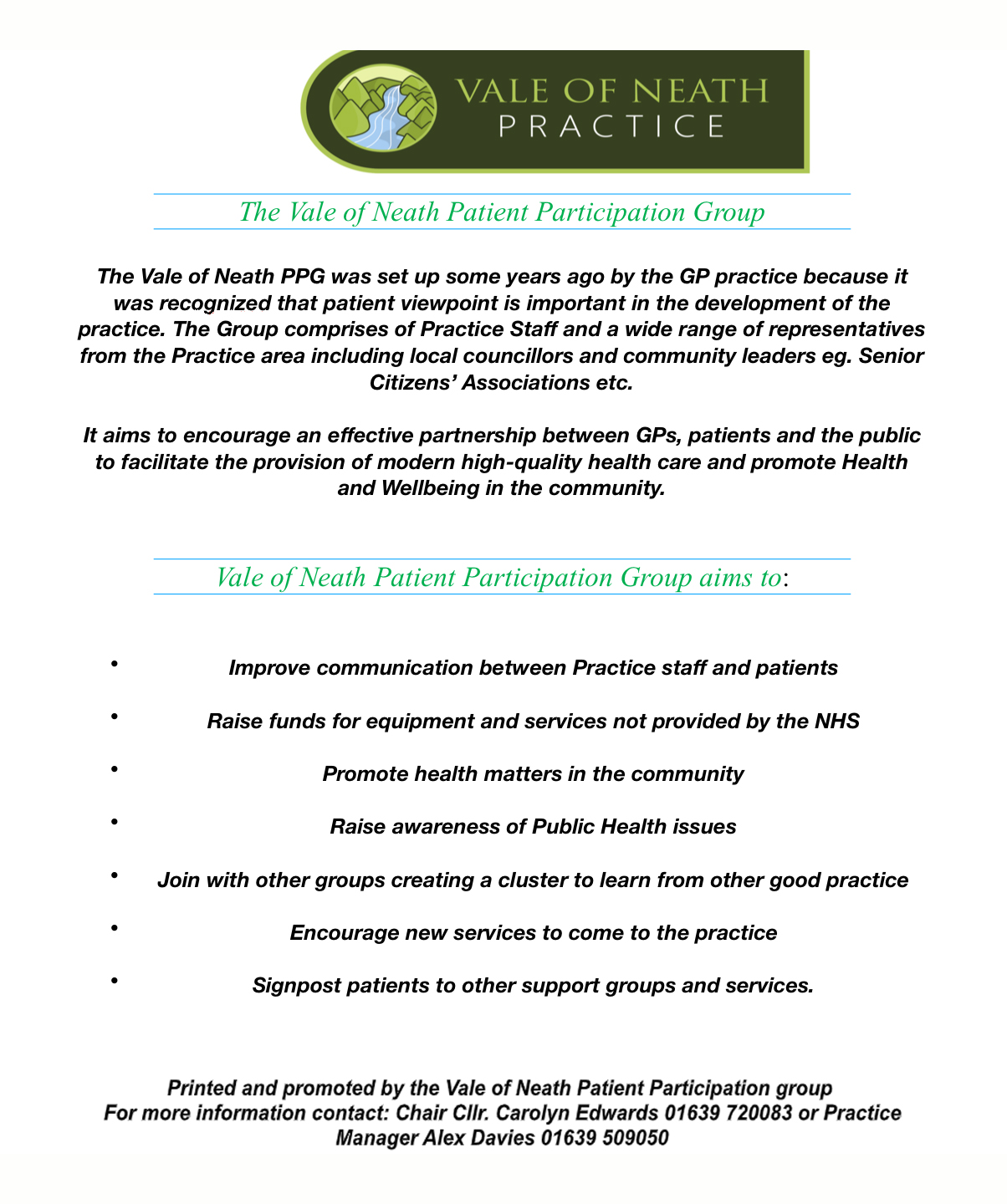 ~ ~ ~ ~
Report by Hugh & Lorna Lewis
http://resolvendistrictnews.co.uk/wp-content/uploads/2017/10/logo-1-300x41.png
0
0
HL & LL
http://resolvendistrictnews.co.uk/wp-content/uploads/2017/10/logo-1-300x41.png
HL & LL
2019-10-16 08:31:55
2019-11-02 12:21:23
OFFICIAL OPENING CEREMONY-VALE OF NEATH MEDICAL CENTRE