Hello Anita
Found this photograph recently which might be of interest. It was my first year at school, the year being 1938.
Now retired living in South Manchester.
Best wishes and thank you for the District News which I read with great interest.
Ron Powell, born in 2 John Street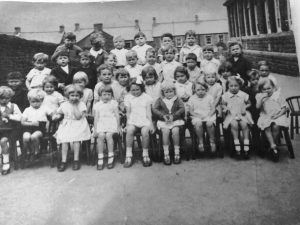 Just found another two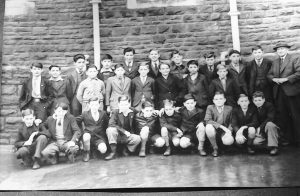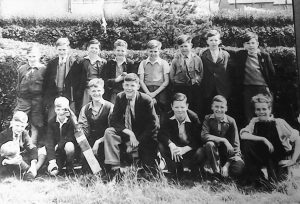 In the photo of the first year at school, I'm on the right in the second row. I'm the little fella with the very worried look.
In the photo of the cricket team, I'm in the front row and 2nd from the right.
In the other, that is our much feared and respected head master Evan Jenkins, who wrote some good commendations for my CVs. Again, I am 2nd on the right; I seem to gravitate towards that place, I don't know why. Our teacher in our final year was Arthur Morris ,such a lovely man. He was probably taking the photograph, being a keen photographer and of art generally.
Thanks for sharing these delightful pictures with us, Ron
Anita and the RDN team 
http://resolvendistrictnews.co.uk/wp-content/uploads/2017/10/logo-1-300x41.png
0
0
Ed1
http://resolvendistrictnews.co.uk/wp-content/uploads/2017/10/logo-1-300x41.png
Ed1
2019-07-26 17:02:02
2019-08-04 08:11:19
Resolven School photos from Ron Powell