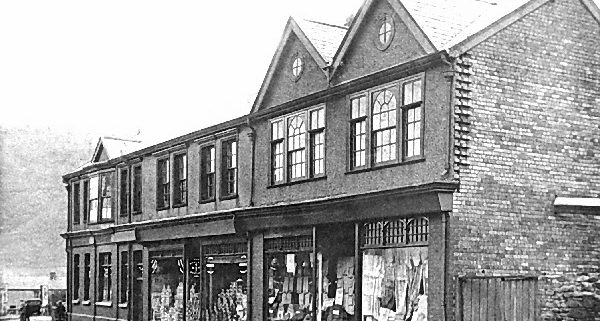 RECOLLECTIONS (MEMORIES) OF THE PAST FROM RESOLVEN PEOPLE –
–
–
These memories have been recalled by different age groups (up to the age of 95) remembering various times
It is hoped that it will give you a feeling of nostalgia when you read these little rhymes
The village of Resolven in the past was a glorious sight to see
With an abundance of shops serving the likes of you and me
There were no cars to jump into to fetch your daily milk and bread
So if you didn't shop in the locality you just didn't get fed
Everything centred around the village, and so the community was raised that way
And each individual accepted that the village was where they would work, rest and sometimes play
Hence one grew up in a Resolven which was alive with many a store
And the village was packed with so many shops; there was barely room for any more
Looking down Commercial road, it must have been exciting to walk through
Because Resolven shops in their heyday, it is said, numbered 82
Little shops appeared in front rooms of many a house next door, dotted all over the place
And even Sunday newspapers were sold from someone's 'Parlour' taking up their floor space
There were personalities, characters and places that will never be forgotten
A time when you could buy a pair of size 10 boots, a Sunday best hat or even a reel of cotton
The biggest shop was the Cooperative selling everything you could possibly need
With Mr Mathias, boss of the Gentleman's outfitters who it is said favoured Welsh tweed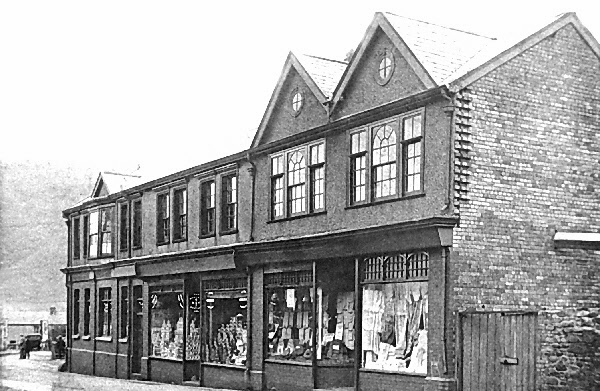 There was Cynthia, Morwen, Jenny, Betty, Gwen, Glenys and the reliable Royston Stock
Vano who worked in the drapery if you wanted a nice frock
Miss Palmer who handled the money in a kiosk partly made of glass
And the cash travelled noisily up to the office in a glass tube supported by brass
Of course opposite was Prytherchs the Ironmongers, if you wanted 'fork handles'
And if you looked around his store, he could even provide you with 'four candles'
The Reading Room nearby only let the men of the village through the door
But then the ladies wouldn't want to use the 'spittoons' that were placed on the floor
Just down from the 'Ton' was Johnny Evans 'the Baker' and his wife Dilys, who managed their grocery shop
It had steep stone steps which were useful when waiting in the rain at the busy bus stop
There was top and bottom DP's which was handy on the way to school
And a visit to Ned 'Chips' on a Saturday night was all but a golden rule!
Ned did sell from a horse and cart sometime back in the good old days too
When there was Miss Davies 'three farthings', and her brother John 'Poo Poo'
There was a foreign sounding name of 'India and China', another big grocery store
All the staff took notice when Tom 'China' walked through the door
The single storey building leaning on No.13 Commercial Road has had quite a varied shopping role
Nell's Fruit & Veg, Nancy's 'Kiddies Corner', an Ironmongers, and now has a red and white Barber's Pole
Back then the cobblers were essential and one was named Bert Steele
And both Cowleys and Thomas the butchers sold home made faggots, what a meal!
Ponters was the Shoe shop on the Square which Kingdoms carried on
The original Resolven Post Office, later became a chemist, and was situated next to the Ton
That was Stephens the chemist displaying large coloured glass bottles for all to see
And the smell from Duke's bakery in Commercial Road was not only wonderful, but free
There was Anderson, Resolven's other cobbler, who was no relation to Hans
Nearby on the corner was Cliff Richards's café, where the 'Indian Restaurant' now stands
Little Dai 'Op' when driving his taxi used a large cushion to see out through the windscreen
And there was an award winning, pretty railway station where another well known Dai was heard and seen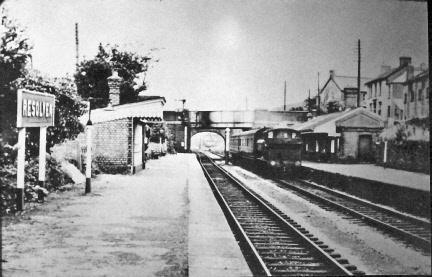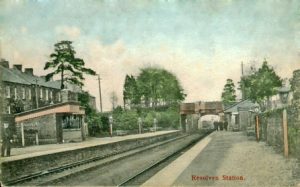 There's a tale that Dai in the station was asked if there would be a train leaving for Carmarthen along the Resolven track
"Sorry", he said after checking his huge timetable, "there's no train going, but there will be one coming back"!
In 1911 there was a great flood and Resolven took the force
When the Clydach brook broke its bank and Commercial Road was its course