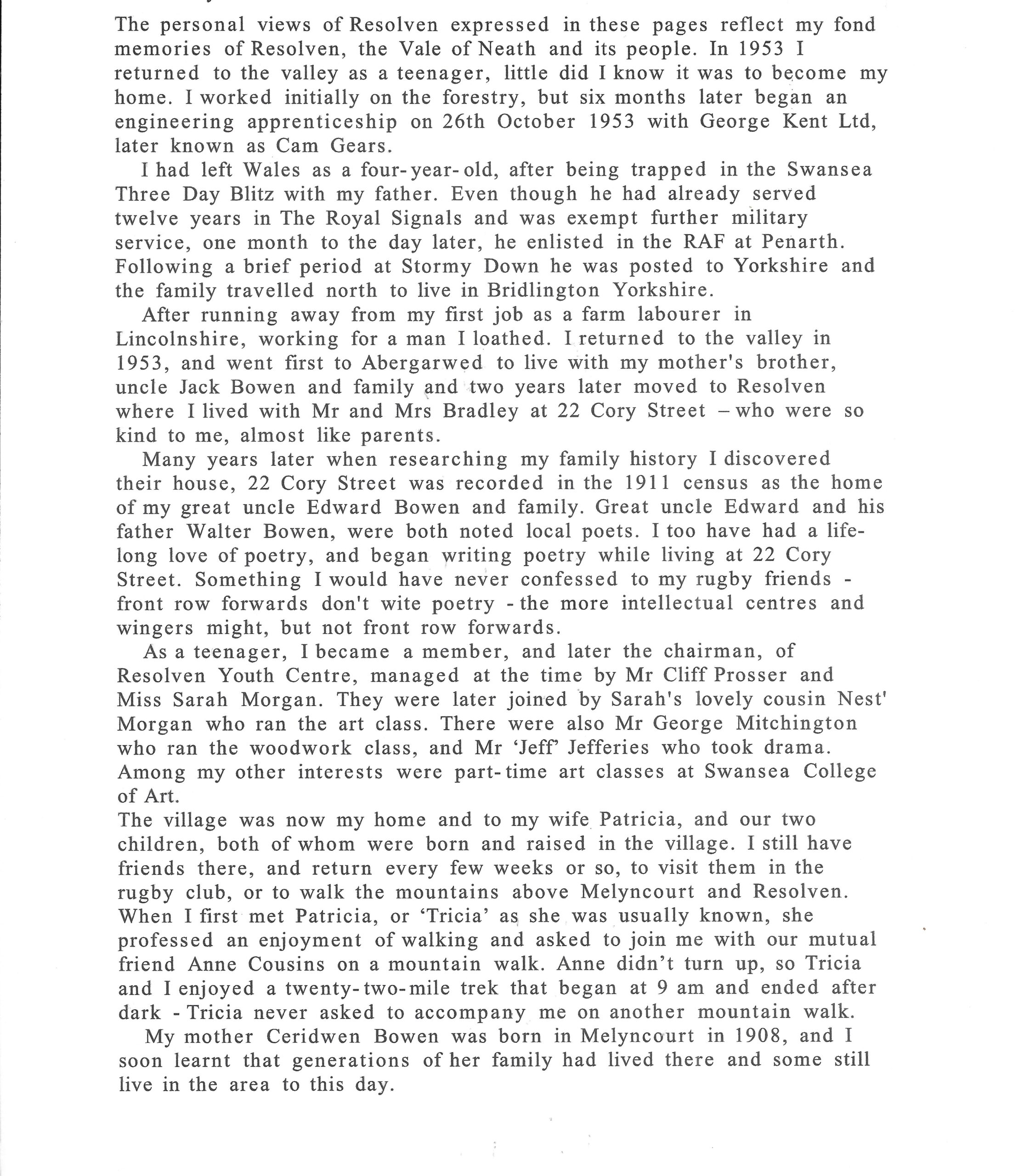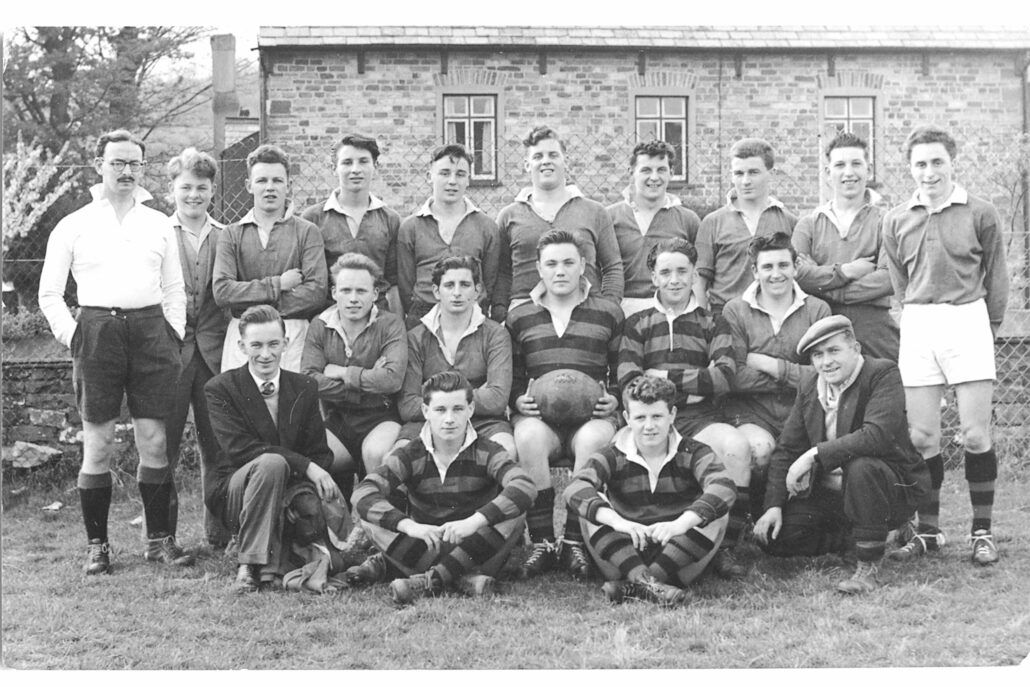 Barry is in back row 3rd from R in this photo of the Resolven Youth Rugby team who won the District Youth Cup in 1955
Barry still writes poetry and was kind enough to share the following poems with us :-
So Small a Nation
Mor Fach Gwlad
For St David's Day 2022
Barry S Britzman February 2022
What was it that the invaders feared
in their attempts to subdue it?
from so small a nation,
and, so few a people,
that over the span of two thousand years
they built and fortified hundreds of castles,
among them the mightiest castles in Europe
Caernarfon, Beaumaris,
Conwy, and Harlech
Cardiff, Caerphilly,
Coity and Flint,
Builth, Blaenllynfi
Abergavenny, and Aberystwyth
Abertawe, Ystumllwynarth and Nedd,
yet still the proud cry from the people is heard
"Ond, ry'n ni yma o hyd"
Acknowledgements to Dafydd Iwan.
Said to be the most castellated nation in Europe, there was once, more than 600 castles
in Wales, a castle to every 13 square miles. There now remain 427. Among the castles built
or rebuilt by Edward I: were Aberystwyth, Beaumaris, Builth, Caernarfon, Conwy, Flint,
Harlech, and Rhuddlan among the Welsh castles captured and repaired by Edward I: were
Castell y Bere, Criccieth, Dolwyddelan and Caergwrle.
~ ~
The following is Barry reminiscing of a favourite viewing point of his, the derelict farm 'Henllan' above Melincourt.
No Other Sound
Barry S Britzman January 2022
No other sound
is ever heard here
save that of the birds
and the soft breeze
as it weaves through the grasses
and nearby trees,
as I sit alone in silence here
to hear and to listen
to the unwritten,
unwritable, musical
language of trees,
murmuring the hushed
opening movements
of Henllan's arboreal symphonies –
as the setting sun bathes
in its soft rosy light
the banks and rockfaces
displayed here in sight,
where silhouetted, in silent defiance,
old stunted oaks, standing
deep-rooted in rocks,
still strive to maintain their unceasing fight,
while I sit in peace this evening here,
only to hear, and to listen
to the unwritten, unwritable,
musical language of trees.
~ ~ ~ ~
https://resolvendistrictnews.co.uk/wp-content/uploads/2017/10/logo-1-300x41.png
0
0
Ed1
https://resolvendistrictnews.co.uk/wp-content/uploads/2017/10/logo-1-300x41.png
Ed1
2022-05-13 08:16:00
2022-05-18 08:50:52
Memories of Resolven from Barry Britzman