The 2021 Annual Remembrance Service at Resolven on the 14 November began in St David's Church Hall at 10.30am with a restricted number in the congregation and continued at the adjacent Resolven Cenotaph immediately afterwards. As the Resolven Branch of the Royal British Legion was no longer in existence, the Resolven Community Council have this year, with the help of David Richards taken over the responsibility for organising the event which the Resolven CC have pledged that they will continue to do.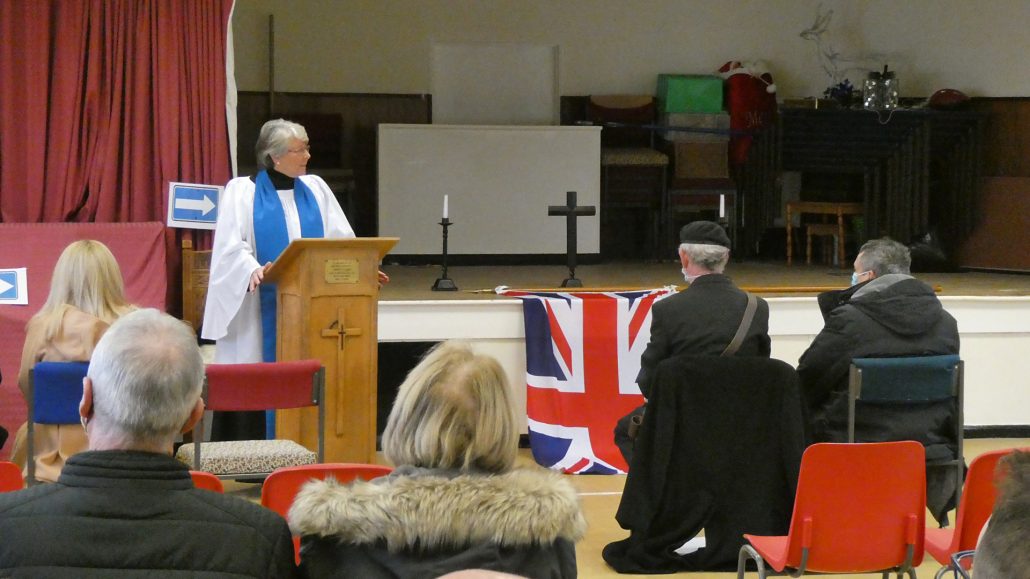 Following the Church Hall Service the congregation moved outside in the bright sunshine to join a large crowd for the Service which was conducted by Moira Randall, the former Church Warden of St David's Church, Resolven and the Flag Bearer was Martin Evans.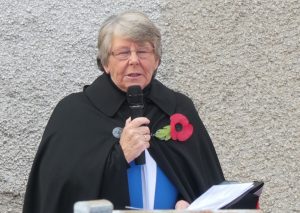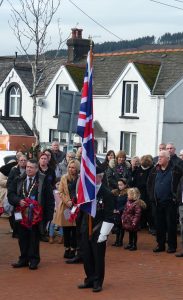 Mr Conway Gillard recited part of the Poem 'For The Fallen' written by Laurence Binyon
The large crowd bowed their heads as Karen played the 'Last Post' and Martin lowered the Union Jack and the two minute silence was observed, after which Karen sounded the 'Reveille'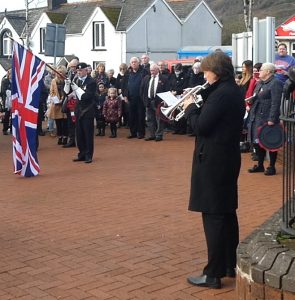 Wreaths were laid on the War Memorial by representatives of the following local organisations and clubs – Resolven Community Council, Neath Port Talbot County Borough Council, Leah Thomas, Catherine(Glynneath), Ynysfach School, St David's Church, Sardis Baptist Church, Ynysfach WI, Resolven Cubs, Resolven Rugby & Cricket Club, Resolven Football Club, Resolven Miners Welfare, Resolven Bowls Club, TRW Cam Gears BC & Fire & Rescue Service.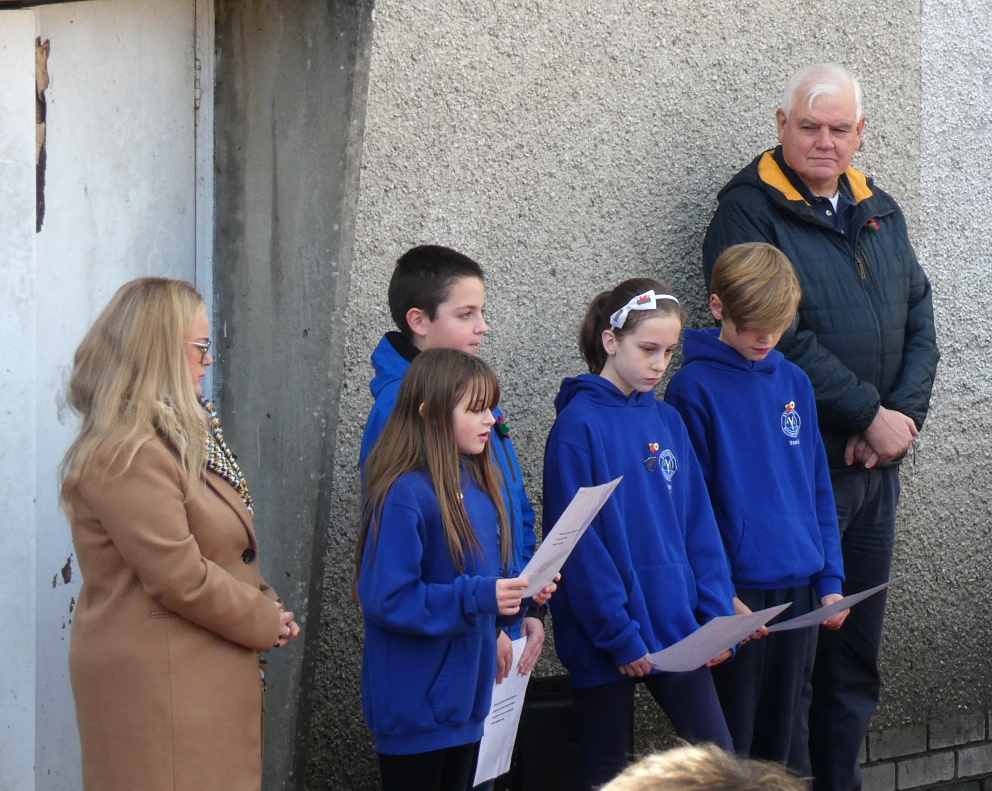 The names of all the Fallen etched on the Resolven War Memorial were read out by four pupils of Ynysfach School.
Moira Randall led the gathering in 'The Lord's Prayer' and a Welsh hymn was sung.
The Welsh National Anthem and 'God Save The Queen' were sung before Moira Randall closed the Remembrance Service with the Benediction.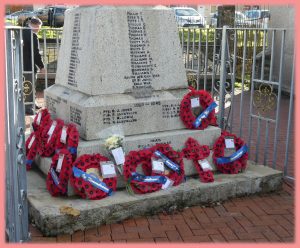 ~ ~ ~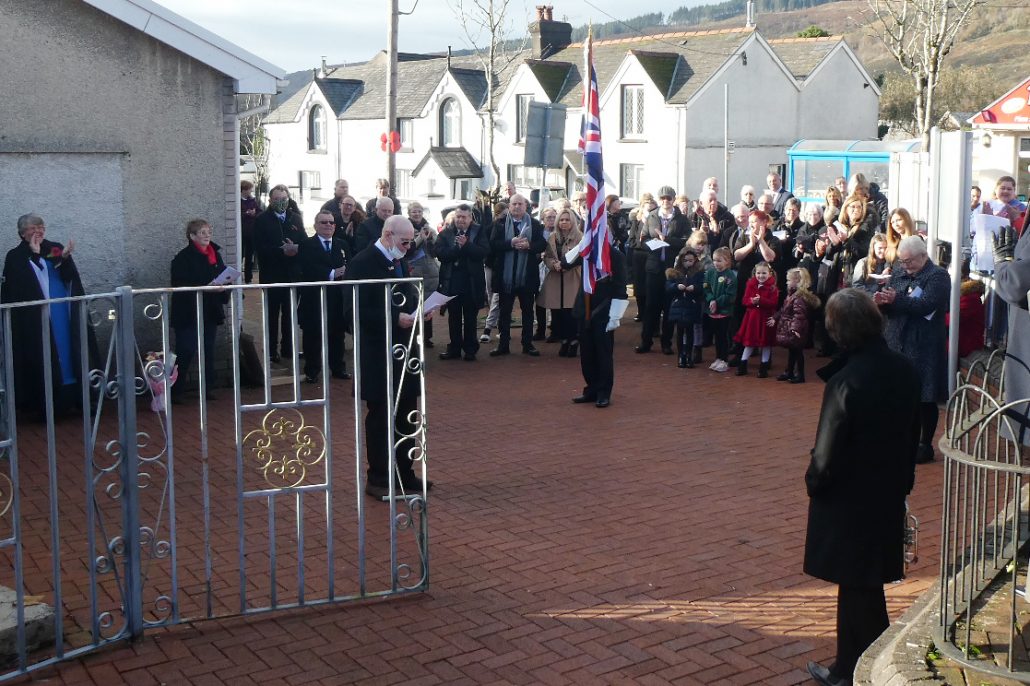 Ms Karen Partridge has been the Resolven Remembrance Service bugler for over 40 years and has often travelled from Cardiff to play a part in this annual ceremony and this year was no exception.
Mr David Richards informed the gathering of Ms Karen Partridge's loyalty to the Resolven Remembrance Service and thanked her sincerely for her service and excellent bugle playing. Gillian Frances thanked Moira Randall for taking the Resolven Service this year after which Gillian, Moira, David, Karen and Martin travelled to Clyne War Memorial for a Service starting at 12 midday.
~
Resolven Report and Photographs by Hugh & Lorna Lewis
~ ~ ~ ~
.
REMEMBRANCE SERVICE AT CLYNE WAR MEMORIAL
A small group gathered at the Clyne Memorial, due to the pandemic, to pray for those who lost their lives so that we could live.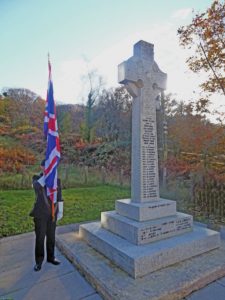 Flag bearer Martin Evans at Clyne War Memorial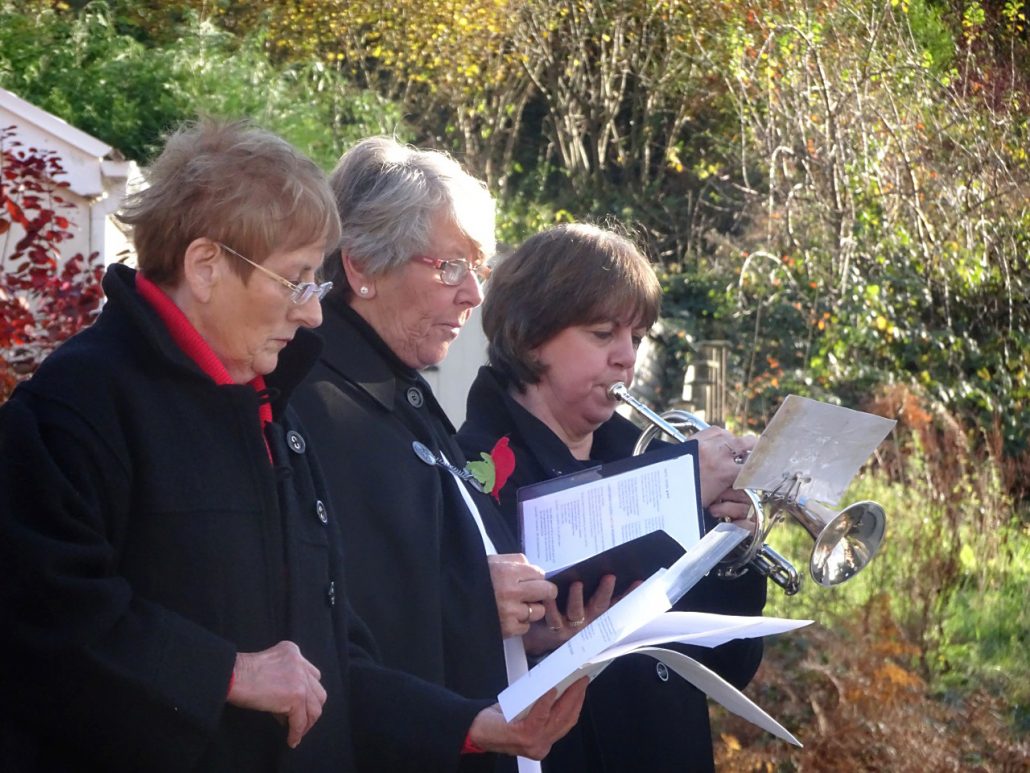 Ms Karen Partridge played the 'Last Post' standing next to Moira Randall, who took the service, and Clyne Community Councillor Gillian Frances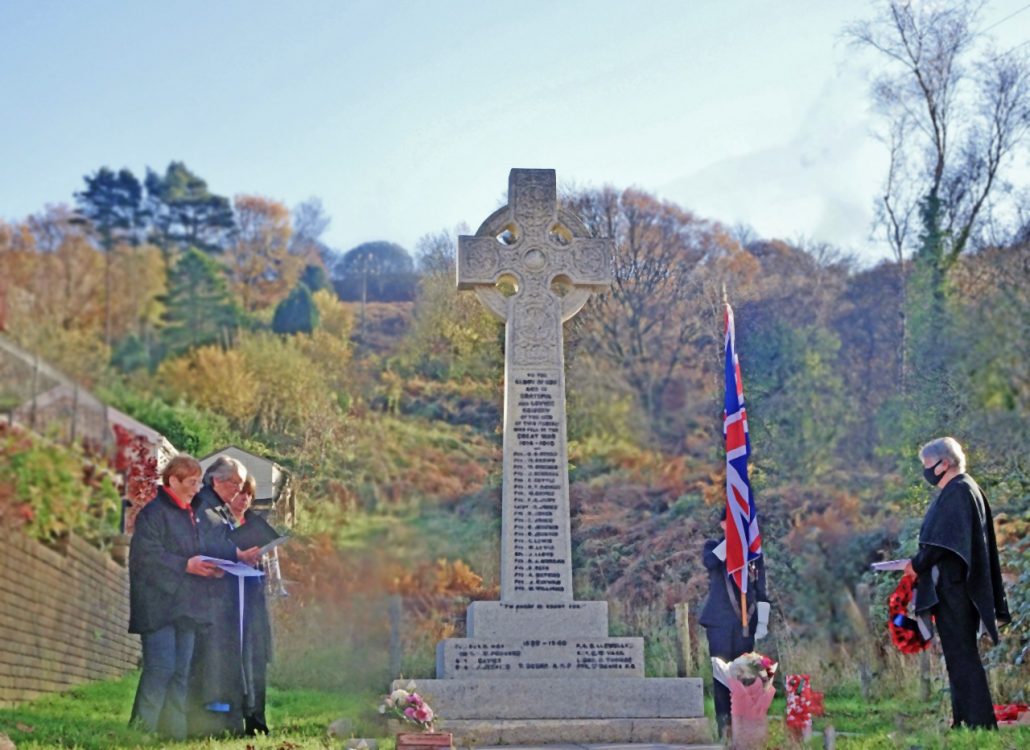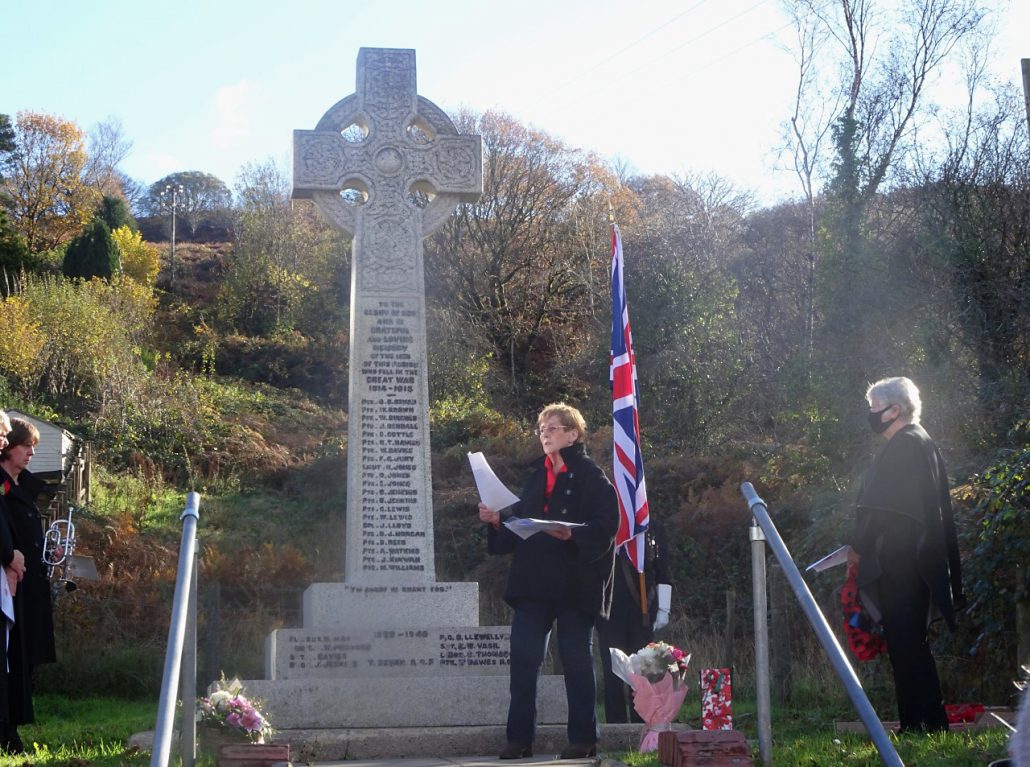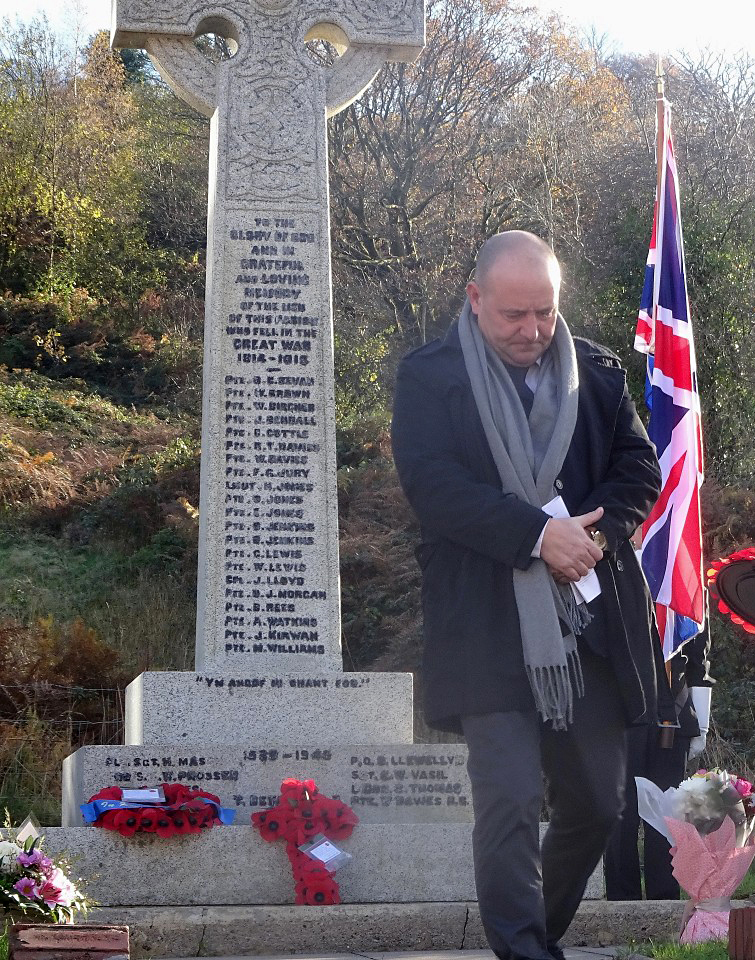 NPTCBC Cllr Dean Lewis shown after laying a wreath at the War Memorial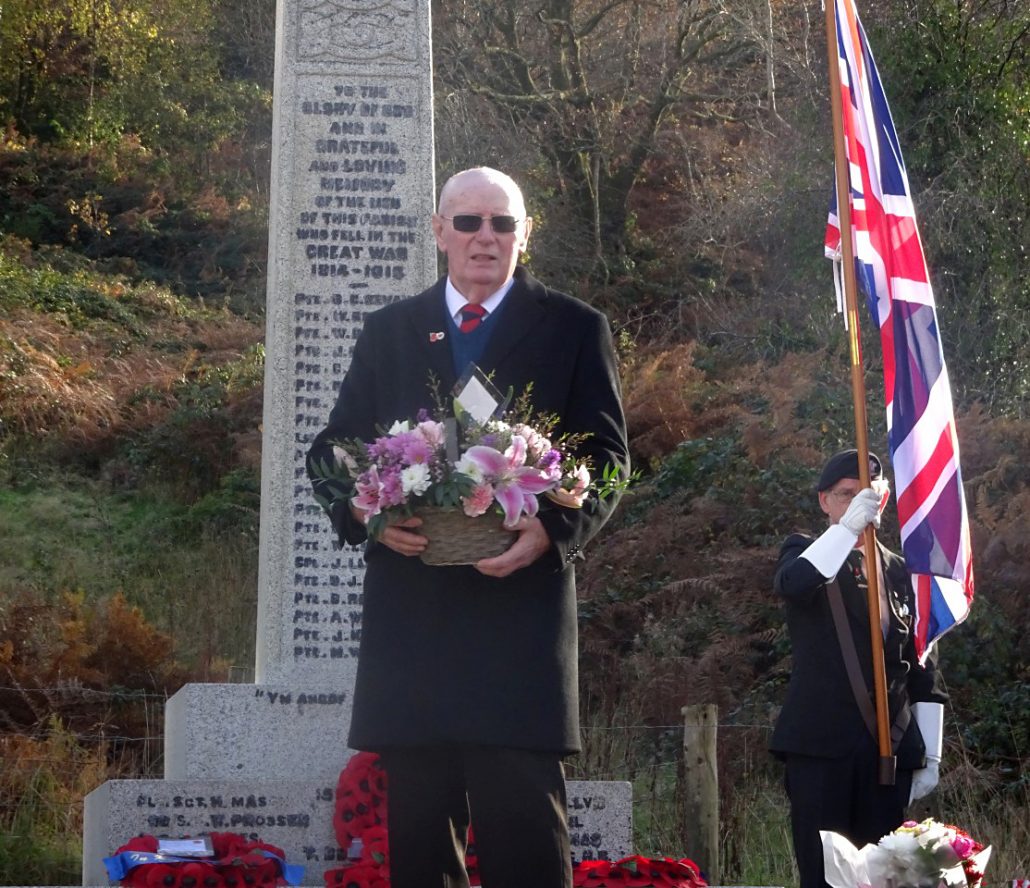 Mr David Richards with a floral tribute in front of the Clyne War Memorial with Martin Evans, Flag Bearer alongside.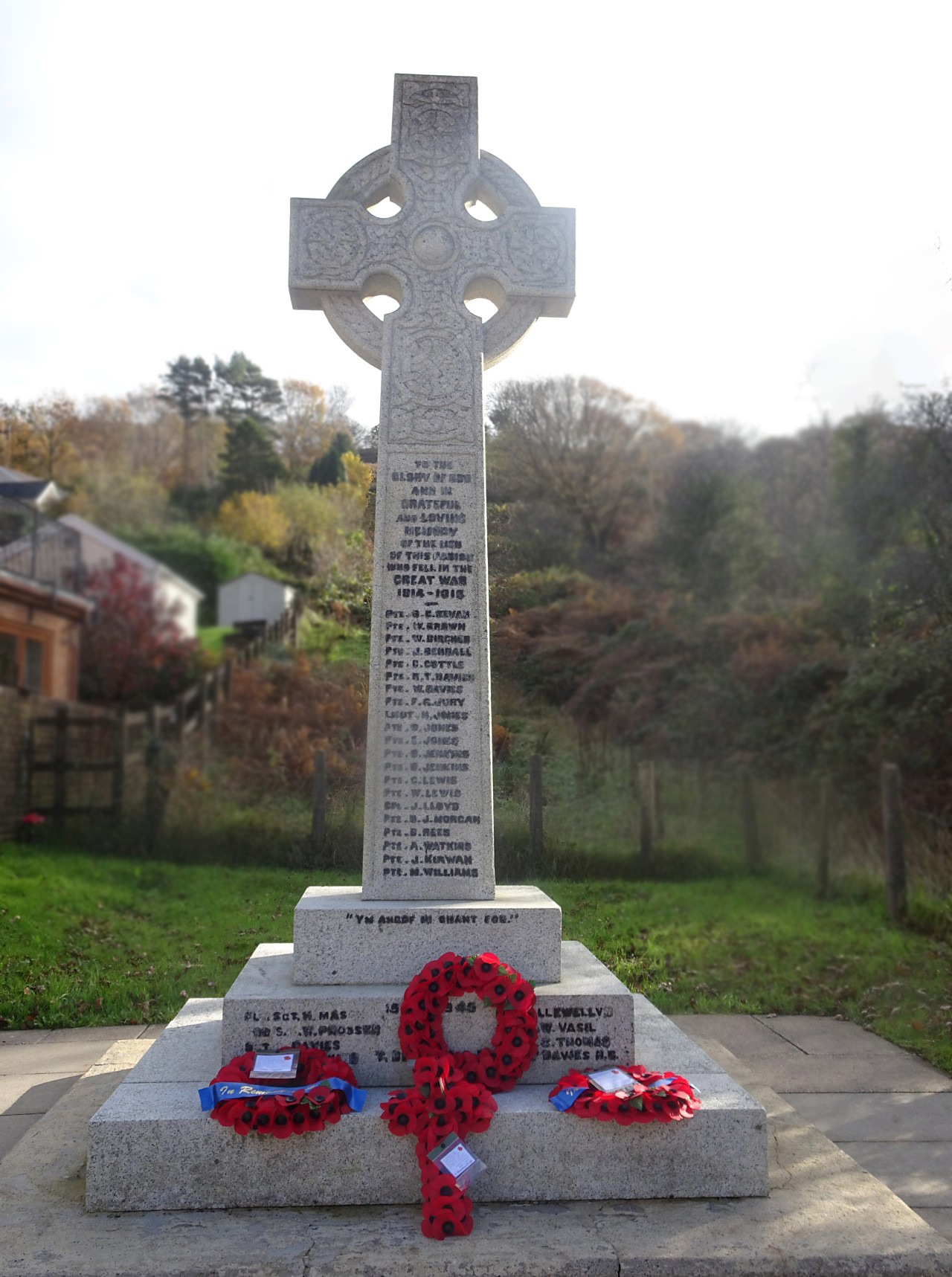 ~
Clyne Report and Photographs by Mike Davies
~ ~ ~ ~
http://resolvendistrictnews.co.uk/wp-content/uploads/2017/10/logo-1-300x41.png
0
0
HL & LL
http://resolvendistrictnews.co.uk/wp-content/uploads/2017/10/logo-1-300x41.png
HL & LL
2021-11-16 12:39:26
2021-11-16 12:46:49
Remembrance Sunday Services at Resolven & Clyne