Daniel Jervis, Resolven's swimming sensation, has been training hard for this year's Gold Coast Commonwealth Games in Australia.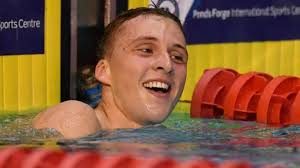 Daniel's report:
"I have been non stop over the last few weeks with training and everything. I'm actually writing this email on a plane flying back home from the British Swimming Championships in Edinburgh.
(Daniel took  Gold in the 1500 metres freestyle there-retaining the title he won at last year's British Championships )
Training is  going pretty well at the moment. In September me and a few Guys from the British team flew out to Flagstaff, Arizona for a 3 week altitude camp. It went great! The training was extremely tough but we did have a few days off to explore a little e.g the Grand Canyon and slide rock state park( a natural slide formation in a canyon)
Coming back from that, me and the rest of my team at Swansea Aquatics went straight into a 6 week block of hard training to get ready for the Wales Commonwealth Games trials to be held in Swansea at the beginning of December. In this competition I swam a total of 3 events, the 200 freestyle, 400 Freestyle and my main event the 1500 freestyle. During this competition I qualified to compete for Wales at my second Commonwealth Games in Gold Coast City, Australia.
(Daniel  took the bronze medal in the 2014 Commonwealth Games 1500 metres  freestyle so he's going for gold this time)
On the 27th of December, Swim Wales took me and 15 other Welsh swimmers to Orlando, Florida for a warm weather training camp. The purpose of this camp was to train outdoors in the sun to lift our Vitamin D levels as we don't get much sun in Wales! —But I can tell you it was not hot, and it was not sunny! We were training outdoors in 2 degrees in Florida's coldest weather in 40 years! All in all though the training camp was a great success (even battling the elements)
On the 1st of March, I and the rest of Swansea Aquatics travelled up to Edinburgh to compete in the 2018 British Swimming  Championships. Although not race ready for the competition due to hard training, I was able to retain my British title in the men's 1500m freestyle and picked up a bronze in the 400 freestyle.
The time I did in the 1500m freestyle at the time ranked me as world number 1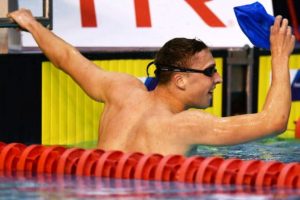 I am now in my final block of training before I and the rest of Team Wales fly out to Queensland, Australia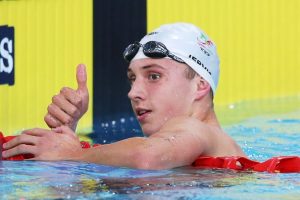 I would just like to thank everyone for all the support I have received throughout my career so far, and hopefully for a long time in the future. I am honoured to not only represent my country of Wales, but to represent my village of Resolven-a community I am very proud to be part of."
Thank you 
Daniel Jervis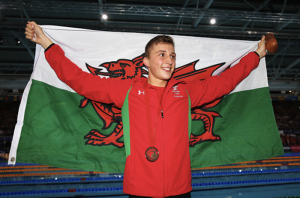 The Games will take place between the 4th and 15th of April
GOOD LUCK DANIEL!
We'll be watching you  with pride and "roaring" you along!
http://resolvendistrictnews.co.uk/wp-content/uploads/2017/10/logo-1-300x41.png
0
0
Ed1
http://resolvendistrictnews.co.uk/wp-content/uploads/2017/10/logo-1-300x41.png
Ed1
2018-03-07 12:05:10
2018-03-07 12:05:10
Daniel Going for Gold in Australia